You can find several different types of insurance for your Hair And Beauty Salon. A business owners' policy will typically include general liability coverage for commercial property damage. Additional coverages can include employee injuries and illnesses. Getting a quote for insurance is a simple process. You can choose the type of insurance coverage that will best meet the needs of your beauty salon business.
Costs of a full-service salon
There are many costs involved in running a full-service salon. Depending on your location and the size of your salon, you may need to pay for health insurance for employees and a liability insurance for the salon. In addition, there are costs associated with marketing the salon. It is estimated that salon owners spend between three and seven percent of their total sales on marketing activities. A quality mobile-responsive website and social media advertising are also important expenses to account for. Additionally, you may wish to consider the cost of a scheduling app to automate the process of setting up appointments.
Other costs associated with running a salon include rent, utilities, and insurance. For example, the average monthly bill for electricity in a salon is $150. Water bills are generally between $45 and $150 per month. In addition, you may also need to pay for a phone line and Internet service. You'll need these to process payments and run social media and online marketing.
Another significant cost is credit card processing fees. Most customers prefer to pay via credit card, and the costs associated with processing these payments are usually around one to three percent of the total amount. However, the costs of credit card processing can add up quickly. If you want to build a loyal clientele, you'll have to spend money on marketing. While word-of-mouth can help you initially, a marketing plan will be essential. The expenses involved in marketing will vary depending on your business strategy. A simple email campaign or newsletter can be cost-effective, but professional advertising will cost more.
Depending on the location of your salon, the costs of operating a full-service salon may be more or less than what you initially anticipated. Additionally, it is important to consider parking and other factors. The ideal location should be centrally located with sufficient parking. If your location doesn't have adequate parking, you may want to consider purchasing an existing salon.
Average prices of a walk-in salon
There are several costs involved in running a beauty and hair salon. The largest one is the purchase of styling products. This includes everything from shampoo to nail polish. These items can add up to thousands of dollars in the beginning. Other costs include legal fees and consulting fees, which can add up to several thousand dollars annually.
The average cost of a haircut varies, depending on the type of service you'd like and how long your hair is. Some salons charge higher than others, and some offer bundled services with haircuts. If you're not looking to spend a lot of money, you can also go to discounters. These are typically run by stylists right out of cosmetology school. Supercuts, Great Clips, and Fantastic Sams will charge between $15 and $19 per haircut. You can also save money by washing your hair at home.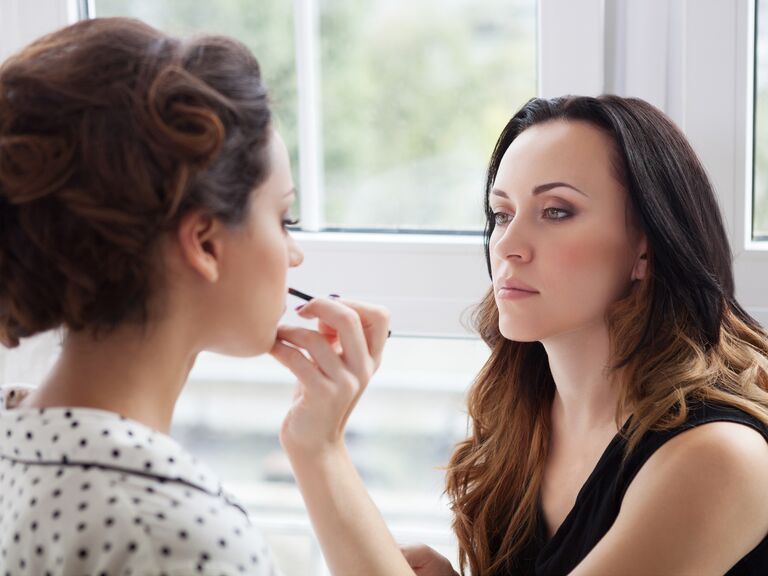 Independent salons generally have a more eclectic style and offer a more extensive range of services. They are best for women who want to have their hair style customized according to their personal preferences. However, be prepared to spend more time in the chair if your hair is long or difficult.
Ultimately, your success depends on how much money you can charge for your services. For a small business to thrive, you must charge enough to cover the costs of providing service. Even a quick haircut can take about half an hour to complete. So, it is vital to put a value on your time and attention. You can do this by carefully choosing the equipment you need.
Average cost of a franchise salon
Starting a hair and beauty salon is not a cheap business venture. You will need to invest in equipment, signage, and decor. You will also need to hire staff and undergo management training. Other expenses you may incur include rent and IT services. These costs will vary depending on the type of franchise you purchase and how much service you plan to offer. It is important to manage your franchise properly in order to save money and time. For instance, using salon software will help you stay organized and track your time and sales.
The initial costs of a hair and beauty salon may vary, but you should be prepared to spend anywhere from $50,000 to $90,000 in order to start the business. These costs do not include licensing or certification fees. In addition, you will have ongoing costs, including mortgage payments, insurance, permit renewals, employee wages, cleaning and maintenance, utilities, marketing, and more.
Another expense you may want to consider is the cost of purchasing real estate. You will likely need to put up a security deposit to lease space. Another cost is payroll, which involves paying employees and providing benefits. You will also need to purchase beauty supplies and equipment. These include chairs, sinks, hair dryers, and a POS system. You may also need a computer and phone system to help run your salon. Finally, you will want to consider an insurance plan to cover you and your staff.
The average cost of opening a hair and beauty salon varies, depending on the size of the salon and its location. Starting a small salon can be more cost-effective than opening a large salon, which will need a suite of rooms. A business plan can help you determine the total startup costs and budget.
Average cost of a mobile salon
A mobile hair and beauty salon offers a variety of services to clients in their own homes. These services may include manicures, pedicures, and even nail art. The salon guarantees enough time for their clients to rest between appointments. They can also schedule appointments at times that are convenient for them.
The cost of supplies and equipment varies, depending on the salon type. High-end salons may feature multiple big screen TVs and other high-end decor. Most salons, however, have lower costs. In addition, you'll have to pay for credit card processing fees, which typically range from 1.5% to 2%. Some salons pay as much as 3%.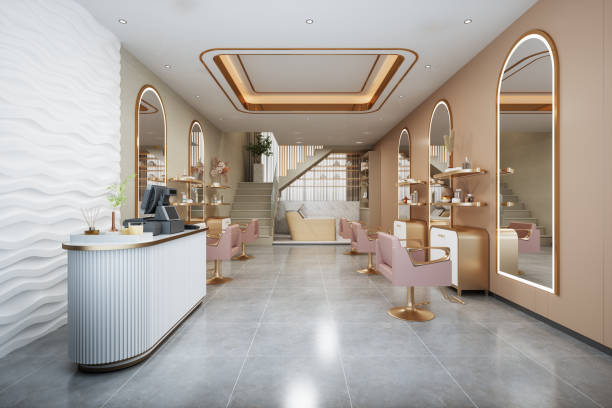 Getting certified and licensed is another important step to take before opening a mobile salon. If you want to become a licensed beauty salon, you will need to get certified and get your employer identification number. This will help you file taxes with the IRS and protect you in case of a lawsuit from a dissatisfied client. Purchasing liability insurance is also a good idea as it will protect you if you run into a problem while working in your salon.
Pricing your Beauty services and curly hair care products can be complicated. Some beauty salons charge different rates for haircut customizations. It is best to keep the price list simple and easy to understand. Avoid pricing the same service differently to avoid confusing clients.